Blackjack is an exciting and fun game which explains its popularity in many casinos. However, playing for a long time at a regular land-based casino can get boring. Sometimes, you have to wait for the other players, and when they take much time, it can slow down the game's intensity and make it less fun. Multi-Hand Blackjack takes away that boredom, allowing players to explore more and win more. A single player can have up to five independent hands competing against the dealer, which changes everything. You control all or most of the hands, so it is up to you to decide the game's intensity.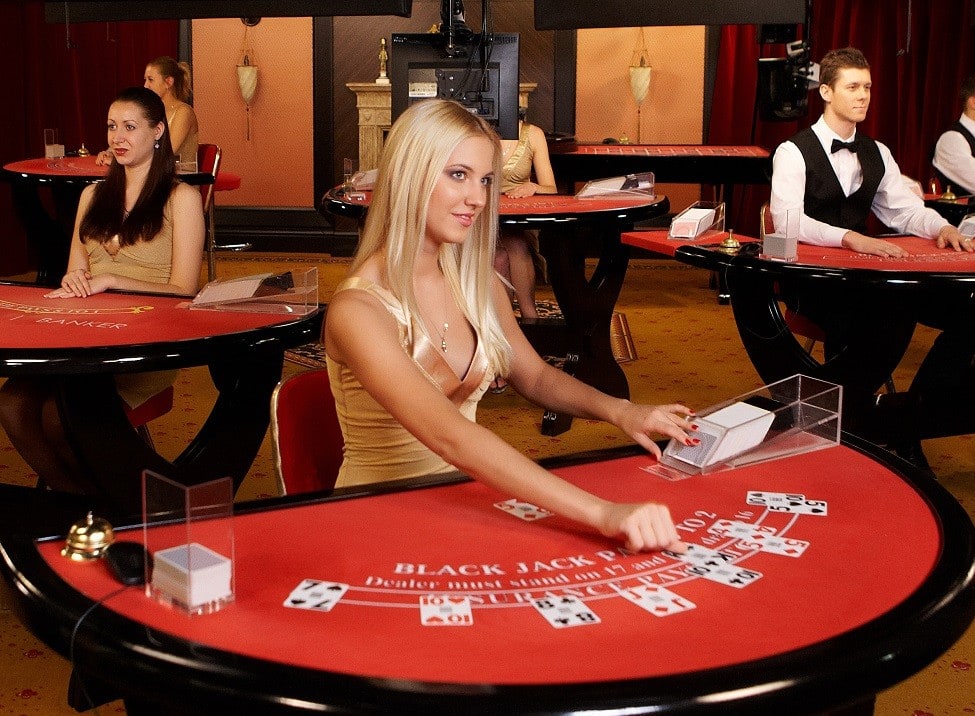 If this looks like something you wish to try, then you need to know the game's rules. Mostly, it shares the same rules as a traditional blackjack game. You can think of this as playing a regular blackjack game, except that you now have more than one hand against the dealer where you can implement different strategies simultaneously to beat the dealer. Before you get too excited, remember there are chances of not winning all the hands against the dealer. You can lose all hands if you are not careful. However, if you pay close attention to the game rules and strategies that we will share in the subsequent sections, there is no doubt that you can take advantage of your multiple hands against the dealer and get more wins.
What is Multi-Hand Blackjack, and how does it differ from the traditional game?
Multi-Hand Blackjack is simply a blackjack game with multiple hands. In the regular blackjack game, the player only bets one hand against the dealer, which has nothing to do with split hands. Picture a regular table of seven players, and there are just two at the moment. A player can occupy the remaining slots up to five hands, and this is the difference.
The hands are independent, which means that the player can apply all the same rules to each hand independent of the other. This includes splitting, double down, standing, hitting and so on.
How to Play Multi-Hand Blackjack
Like every other blackjack game, you start a round of play by posting chips into the boxes on the table layout. This is the same for both online and land-based casinos. In Multi-Hands Blackjack, you must post chips into as many hands as you want (up to five). Once all the wagers are in, the player receives two cards face down, and the dealer gets two with one card face up.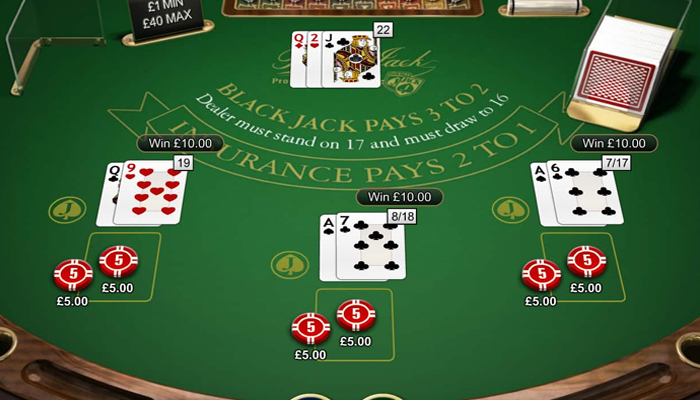 The game begins afterwards, and if the dealer's exposed card is an ace, you have the chance to take an Insurance Bet, which is usually not considered a strategic move. That aside, the player makes his move after examining all hands. The best part of this variant is that if the dealer bust, on one hand, all your other hand wins and vice versa. This means that if the dealer wins, on one hand, all your other hands are also busted except hands with a blackjack.
Player Moves in Multi-Hand Blackjack
When playing multiple hands, there are many moves a player can make on each hand. Let's take a look at some of these moves:
Hit: To hit is to request another card, and the player can continue doing so many times until reaching 21. This applies to each hand.
Stand: To stand is to bring the game to an end and check for blackjack. It doesn't have to be a blackjack. A player can stand when they feel they are closest to 21 or will be busted if they hit.
Split: Players can split a pair of cards into two separate hands. A new wager must back the split hand, and a player can split all hands in multiple-Hand Blackjack. However, it is essential not to get carried away to you don't have too many hands beyond your control. You can refer to the strategy table for the best time to split.
Double: When a player opts to double, it means making an additional bet on an existing hand with the same amount as the original bet. Some casinos might accept a lower bet, but that is not always the case. The player gets to double his winnings if he wins the hand. However, if you lose, that's a big one, only double when you have strategically examined your hands against the dealer.
Insurance: This is a tricky move that requires careful examination. If the dealer has an ace face up, the player gets the chance to make an additional wager which must be half the original one. If the dealer checks and it's blackjack, the player wins and is paid 2 to 1. However, if it is not a blackjack, the player loses all bets, making an insurance bet more of a gamble than a strategic decision.
Surrender: You don't get to decide on the cards you receive in a game of blackjack. An online casino uses a Random Number Generator (RNG) while a croupier deals the cards in a live or land-based casino. So, sometimes you receive a terrible hand that offers you no chance to win. When that happens, you can surrender, thereby forfeiting half your bet rather than losing everything.
Multi-Hand Blackjack Rules
Aside from that, a single player can bet up to five hands in particular gameplay. The rules of Multi-Hand Blackjack are the same as traditional blackjack. Although you might run into some slight twists in different casinos, for the most part, these are some of the most popular rules you will encounter.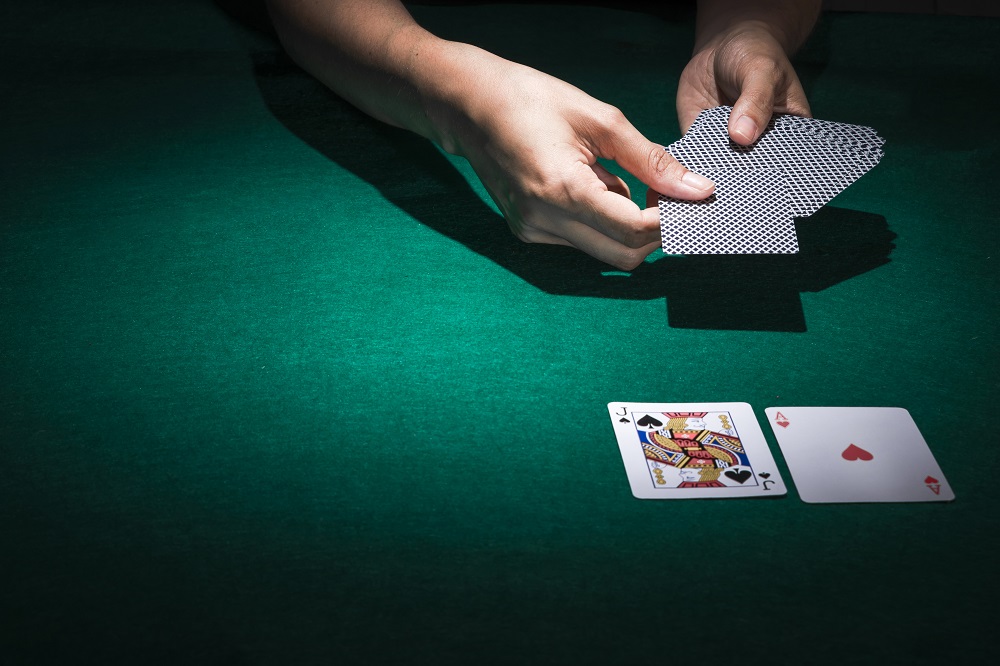 No card peeking is allowed, and the dealer stands on all 17
The dealer draws on 16
There is no option for players to surrender in a game of Multi-Hand Blackjack
An insurance bet pays 2 to 1; blackjack pays 3 to 2, and a regular winning hand pays 1 to 1.
A split ace and a card value of 10 do not count as a blackjack.
Betting is allowed up to five hands
Doubling after a split is not allowed
Doubling of hard 9, 10 or 11 is allowed
Players cannot hit on split aces
Multi-Hand Blackjack Strategies
Imagine playing five different hands against the dealer without having any properly tested strategy in plays. That's suicide. Of course, playing multiple hands against the dealer does not guarantee that you will win every single hand. However, the idea is to win as many hands as possible so that any lost hand can be duly compensated. That being said, many tips and strategies help you beat the dealer. Of course, these tips do not always guarantee success. However, it puts you in a better position, and having multiple hands to try out multiple strategies against a single dealer gives you an edge. Below is an overview of some common tips: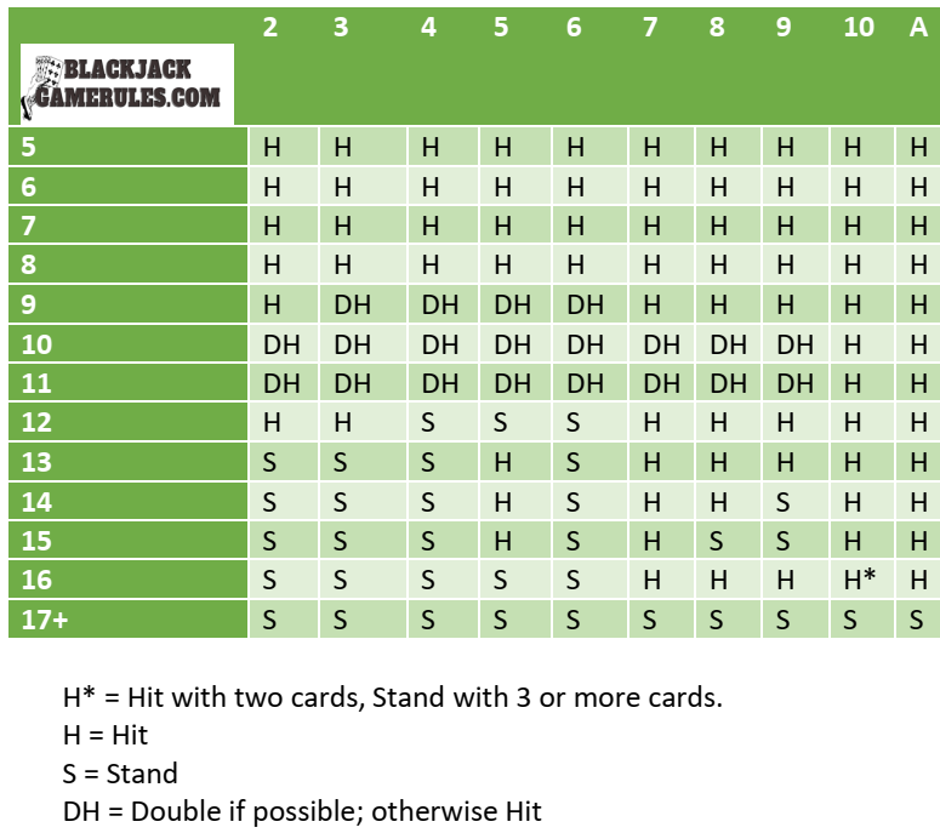 What to do when you have a soft hand
With an ace, you automatically have a soft hand. Concerning the dealer's hand, you can make any of the following moves: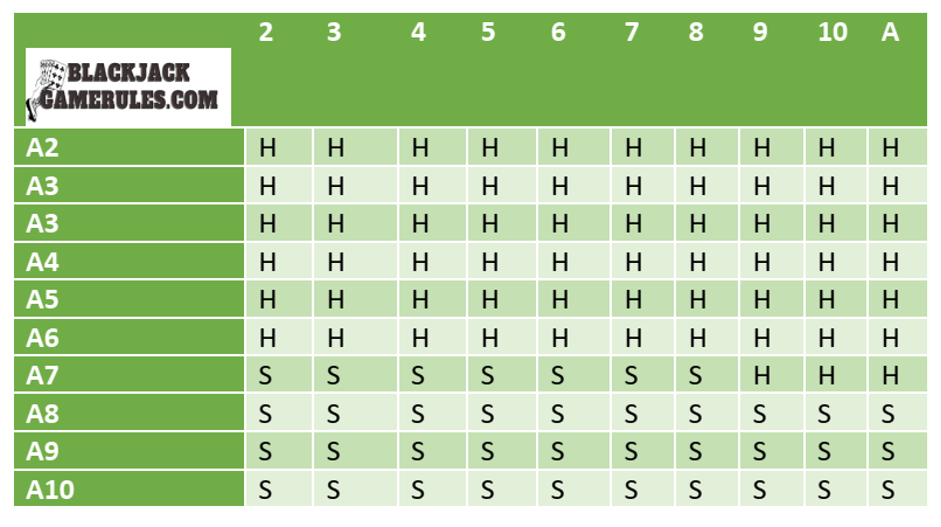 When to Split
Knowing when to split is always crucial in a game of blackjack. It becomes more critical when you have multiple hands. The right move means more money and, if otherwise, more losses. Concerning the dealer's exposed card, the table below is a guide to help you make the best splitting decisions.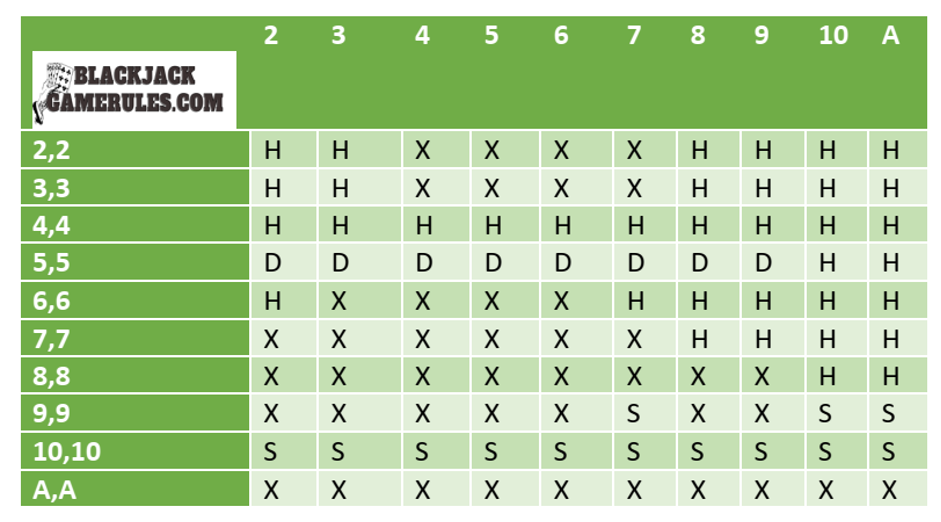 Conclusion
More hands, more wins, or more losses. Multi-Hand Blackjack adds several layers of fun to the traditional game in that a single player can have up to five hands against the dealer. In an online casino, this is very easy. In a typical land-based casino, however, you have to wait until there are empty seats at the table before you can take any other hand. In the end, this can translate to more opportunities. With the right strategy in place, you can always have more wins against the dealer, which means more money.
FAQ
What is Multi-Hand Blackjack?
This blackjack allows a single player to have multiple hands against the dealer in a particular round. The player can have up to five hands, subject to variations depending on the casino.
How do you win in a game of Multi-Hand Blackjack?
Like the traditional game, the objective is to ensure that each hand beats the dealer's hand by hitting a blackjack or having the highest hand closest to 21.
Can a player win all hands in a game of Multi-Hand Blackjack?
Yes, a player can win all the hands against the dealer. However, you must be careful because more hands are difficult to manage. Each hand is independent, meaning you must apply a strategy depending on the hand value. To be fair, winning three out of five or two out of three hands is a good deal for equal bet value.
Is it better to play Multi-Hand Blackjack?
Well, this is a matter of personal preference. Multi-Hand Blackjack offers the opportunity to win more money faster. However, you could also lose money more quickly if you are not careful.
Is there an option to surrender in Multi-Hand Blackjack?
Unfortunately, the answer is no in most casinos. There is no option to surrender any hands, which could be bad if you are on the verge of losing about five hands to the dealer.